If you're a landlord who has had problems with unpaid rent or if you simply need some help running your various investment properties, then we can help. We're a specialist property company offering guaranteed rent in Oakwood, Palmers Green, Ponders End and all other areas of the UK. We pride ourselves on being the most flexible, knowledgeable and experienced property company in the area. These skills have led to our reputation as London's leading provider of guaranteed rent.
Why work with the Finefair team?
Guaranteed rent is a very popular choice amongst our clients. This is because it gives them absolute peace of mind. They know that when we're paying their rent every month, they will never have to miss a payment. They know that they won't have to worry about being left short of the money they need. We continue to pay the rent all through void periods, all year round, no matter what. You will never have to worry about rent, council tax or any of the other worrying issues that landlords face.
Start enjoying guaranteed rent in Oakwood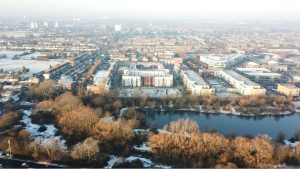 The length of the term is totally up to you. We offer both short terms of just a few months and long term ones of up to ten years. However long you need guaranteed rent in Oakwood, we can accommodate you. From the minute you sign up to the day the term ends, you'll have no concerns about anything. You can be as involved in the management process as you wish. With our regular thorough inspections, we'll ensure the place is kept in good condition.
Find out for yourself why our guaranteed rent scheme is so popular and give us a call today. With so many options, we are bound to be able to provide a scheme that suits you.