If you want to avoid the financial pitfalls that are often placed in front of landlords, then a guaranteed rent scheme could be the right option for you. This is also a fantastic option for those who don't want the hassle of finding and managing tenants. At Finefair we stand out from other property companies. The reason for this is that we offer uniquely different schemes for guaranteed rent in Hale End, Hatch Lane, High Street, and all other areas of London. We provide a nationwide service too, guaranteeing rent on any UK property no matter what type. Never before has guaranteed rent been so accessible or easy for busy landlords.
A popular service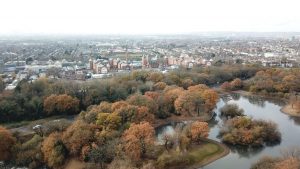 The way the scheme works is simple. You hand over the responsibility for finding tenants and managing your property to us. With this, we agree to pay you a set amount of rent for an agreed time. We achieve the highest rent for our clients and never charge management fees. This makes us the leading option for landlords in all London boroughs and beyond.
For the entire term, we will regularly inspect the property and also cover the costs of any repairs. We will manage everything to the highest standards of professionalism. This ensures your important properties are well taken care of. When the term is over, whether that is in six months or in ten years, your properties will once more become your responsibility. You then can do as you wish with it once more.
Work with an expert team
If you want to protect your finances and make sure you can feel certain about the future for years to come, choose our guaranteed rent in Hale End. Simply get in touch with us and we will let you know the details. You could be receiving your first payment just one day after signing up, so why wait any longer?