If you have ever considered taking part in a guaranteed rent scheme, you will know there are many property companies throughout London offering this service. However, at Finefair, we are different. We are the leading guaranteed rent provider in London, achieving the highest available rent. Our team provides professional property management services and ensures that our clients are completely satisfied with everything that we do. We can offer long term guaranteed rent in Chingford Hatch and beyond. We do this with no risks, no stress and no trouble – just regular reliable payments.
A top choice for guaranteed rent in Chingford Hatch
You will not find a more flexible range of guaranteed rent schemes available anywhere else. You are completely in control of the term; whether you want us to pay your rent in the short term, or for several years, it's no problem for us.
What can we do for you and your properties?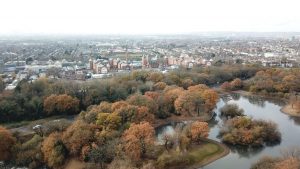 We will take care of your property but don't charge any management fees. As a result of this, you will feel completely reassured that your valuable investments are in good hands. We will always take good care of your property throughout the entire term. The reason for this is that we carry out inspections monthly. So, you will have peace of mind knowing that it has been well looked after. At the end of the term, you will get your property back. Then, you will be able to do whatever you want with, in its original condition.
If you like the idea of receiving a guaranteed monthly rent payment, no questions asked, get in touch with us. We offer guaranteed rent in Chingford Hatch, Chingford Mount, Muswell Hill, Barking, Wood Green, Endlebury and the whole of the UK. We deal with any kind of property so we're sure we can offer a great package of services for your needs.