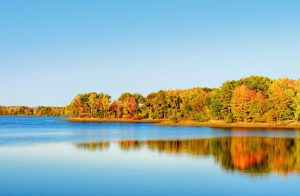 Remove the risk from the lettings process with our guaranteed rent schemes. When you choose Finefair's guaranteed rent, you will receive a payment each and every month. We do this no matter what the circumstances, no matter if your property is occupied or not. We provide the highest available guaranteed rent payments. This has made us the leading choice for any investor interested in guaranteed rent in Chingford Mount and beyond.
You will never have to worry about missing out on rent payments. Moreover, you won't become short of money if your tenants' circumstances suddenly change. These are just some of the advantages offered by this scheme. So, you can see why it's such a popular choice with many of our clients. We guarantee rent on any property anywhere in the country. What this means is that you can take part whether your investments are in an area of London like Endlebury, Forest Gate, or somewhere else entirely.
Enjoy guaranteed rent in Chingford Mount
When we're taking care of a property, we go the extra mile to ensure it is well looked after. We understand how valuable your investments are. Our team will work hard to protect your investment while providing you with a monthly income. We inspect all our properties monthly to ensure they remain in good condition. In addition, we carry out comprehensive management, handling all the necessary day to day jobs and paperwork.
What are you waiting for?
We don't charge a fee or commission for our guaranteed rent and management packages. This gives you amazing value for money. If you are interested in learning more about guaranteed rent in Chingford Mount, don't hesitate to give us a call. We would also be more than happy to discuss any of the other various property services we specialise in.