If you want fast, reliable and regular rental payments with minimal stress and difficulty, a guaranteed rent scheme could be the right way to go. At Finefair, we offer fantastic guaranteed rent in Forest Gate, Manor Park, Little Ilford and across the rest of London and the UK. We are the only provider to guarantee the rent on literally any size or type of property. So, whatever the nature of your portfolio, you can be sure we will strive to offer the right package for your needs.
There are so many benefits to be enjoyed when you choose our guaranteed rent scheme. We are well known throughout the whole of London for our outstanding property services. In fact, our guaranteed rent is the most popular one we offer. With no management fees, it is no wonder.
What to expect with guaranteed rent in Forest Gate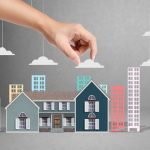 Whether your property is vacant or occupied, we will continue to pay your rent on a regular monthly basis. We do this until the end of the scheme. This means you'll know exactly when and how much rent you will receive each month. This will be able to give you complete peace of mind and will help you to enjoy more financial security. Not only will we pay the rent, we will also complete necessary paperwork, deal with tenants, perform regular inspections, and more. Our support will leave you free to concentrate on other business. This is while still receiving a monthly income from your rent money. It has never been easier to get the management you need.
Don't delay and turn to Finefair
If you would like to learn more about how guaranteed rent in Forest Gate can benefit you, please get in touch with us. We will be happy to discuss your unique needs and answer any questions.