At Finefair, we're committed to helping investors look after their properties to the highest possible standards. Our most popular service is our guaranteed rent in Muswell Hill as well as other locations across London and further. This is open to all investors regardless of the properties they own. From HMOs and blocks to apartments and houses, we will guarantee the rent on any property. We do so regardless of where it is located in the UK.
So many benefits of guaranteed rent in Muswell Hill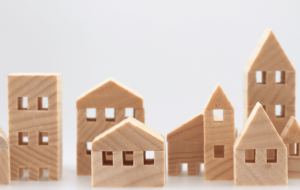 With our guaranteed rent schemes, you will continue to receive rent payments. This is the case even during void periods. This is because we pay your rent, not the tenants. You will continue to receive payments all year round even if the property is currently empty or if your tenants can't pay for any reason.
We can handle all tenant contact. As a result, you will not have to deal with any of the management process unless you want to. However much work you need from us, we will strive to provide a management package that is perfect for your needs and preferences. Fineair has more than ten years of experience in property management. We will always offer a superb service and ensure that we take care of your properties to the highest standards possible. This is all without charging you any management fees or commission.
Don't wait any longer and start benefiting from our work
If you like the sound of our offer and wish to learn more about guaranteed rent in Muswell Hill, Noel Park, Northumberland Park or any other part of the UK, make sure to contact us. A member of our team will be happy to explain the details further. Whether you own a single flat, a large estate, or a mixed portfolio with various different types of properties, we can help. You can always be absolutely certain we'll have an appropriate solution to offer you.