Are you a landlord with a property to let? Do you want to take the stress out of the process? Then choose Finefair's guaranteed rent in Barking. We can provide you with the highest possible guaranteed rent on a long term or short term basis – the choice is totally up to you. You get to enjoy zero commission and a complete management package for your property. As such, it has never been simpler to get guaranteed rent in your local area.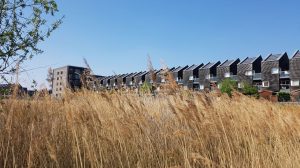 We cover the entire country here at Finefair. So, whether your property is in an area of London such as Becontree, Castle Green, or Dagenham, or a different part of the UK, we can help.
Guaranteed rent is the most popular service we offer to landlords and investors. This is due to its sheer convenience and accessibility. It's open to any landlord regardless of what kind of property they have. Whether you own a single small property or many large and challenging properties such as a whole block of apartments, we can help. We will provide you with the guaranteed rent you need.
Interested in guaranteed rent in Barking?
With our support, you will you get your rent paid each month in a timely and convenient manner. In addition to this, you also have the advantage of never having to deal with tenants. You also won't need to handle any of the problems that arise throughout their tenancies. We handle all the time consuming appointments and paperwork. This is along with tax matters, bills, and viewings without charging management fees.
Look no further than Finefair
If you like the sound of flexible guaranteed rent in Barking or any other part of the capital and the country, please get in touch with us. You can find out more about how we work including the team and services on offer.