We alleviate the stress of lettings with our uniquely accessible schemes for guaranteed rent in Becontree. If you own a property in this area of East London and want to enjoy more financial security, this could be the answer. When you take part, you will receive a payment from us each and every month in place of rent. Essentially, we become your tenants and you will keep on getting paid even if your property is unoccupied. It gives you peace of mind knowing the rent will always be on time.
A first rate property company
We truly stand out amongst other London-based companies offering this service. The reason for this is our schemes are open to literally any landlord, no matter how large, small, new or old the property. We also do not just guarantee the rent on properties in London districts such as Becontree Heath or Castle Green. In addition to these areas, we can apply this to properties throughout the whole of the UK.
Benefit from guaranteed rent in Becontree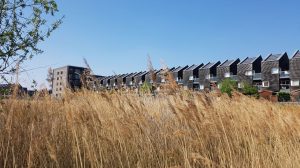 As well as the regular payments, you get the added bonus of our property management expertise. From reference checks to viewings and council tax, we can deal with all of it. This will leave you free to concentrate on other areas of your life. Then, you will be confident in the knowledge that your properties are being handled correctly by a highly experienced team.
Contact Finefair now to learn more
Why not join the long list of satisfied clients and sign up for guaranteed rent in Becontree today? You can benefit from our dedication to providing the best service to our clients and our huge range of flexible options for guaranteed rent. We are the leading provider of this service in the entire capital. So, reach out to Finefair today.