As a landlord, you will understand the various stresses and risks involved in lettings. You may have concerns about tenants being unable to pay the rent money they owe. Or, you might be worried about what happens when your property is empty for a while. On the other hand, perhaps you have faced these problems in the past and want a new way of doing things. If this applies to you, then why not consider guaranteed rent in Bush Hill Park and other areas of London?
We offer guaranteed rent, covering the entire UK. We're unique amongst property companies because we're the only ones who will guarantee to pay rent on any property. This is regardless of its size, age, area or type. Whether you own a HMO, hostel, a single house or a block, or even multiple types of properties scattered across various different locations, we can help. We will take them on and provide an individual service targeted towards your needs.
Providing guaranteed rent in Bush Hill Park and more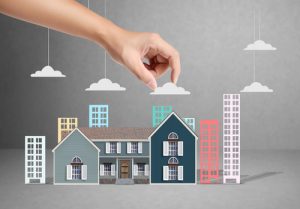 There's no need to spend your valuable time on checking tenants' references, showing them around the property, completing paperwork or performing inspections. We will do it all for you on top of paying your rent each month. There are no commission charges to worry about with guaranteed rent. At the end of the scheme, your property will be returned to you in its original condition minus expected wear and tear. It will be ready to sell or let again, whatever you want.
Reach out to the Finefair team today
If you're interested in guaranteed rent in Bush Hill Park, make sure to get in touch with us as soon as possible. We also offer our services in Clay Hill, Enfield Lock, Grange Park, Cockfosters or any other location. Our team can come up with an outstanding scheme for your property portfolio.