We work hard to provide the most extensive and professional range of property services available in London. A big part of this is our unique offer for guaranteed rent. We say unique because we are the only company who will provide this opportunity to any landlord. We do this on any property, no matter what kind, in any area of the UK. Whether you need guaranteed rent in Clay Hill, Cockfosters, Crews Hill, or another area of London, turn to us. In fact, we're here to offer you all the help you need even if you need assistance in a completely different part of the country.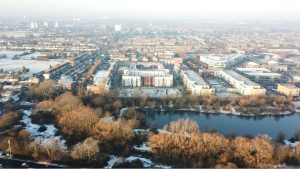 When you take part in this scheme, you'll never have to worry about your rental income again. We will simply pay your rent each month. We do this even if the property is currently without tenants. There'll be no worries about void periods and we'll carry on paying you regularly for the agreed duration of the scheme. We pay the highest available guaranteed rents. With payments beginning just 24 hours after you sign up, it is an amazingly speedy and convenient service.
Property management and guaranteed rent in Clay Hill
Not only will we pay your rent, but we'll also manage your property without charging you fees. We're highly experienced at property management. Our team will handle everything you and your tenants need to the best of our ability. When working with us you will be able to save plenty of time. Furthermore, you will free yourself of financial worries for any time period up to ten years.
To learn more about guaranteed rent in Clay Hill, give us a call today. You will also be able to find out what we can do for you in any other area of your life as a landlord.