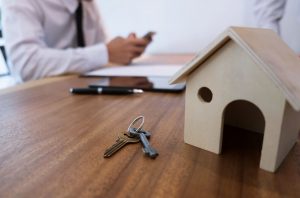 If you're looking for a company who can provide perfect guaranteed rent in Crews Hill or any other area of the capital, look no further. We can provide everything you need at Finefair. As London's number one choice for guaranteed rent, we can provide an unbeatable offer for you. With absolutely no commission or management fees, we're a financially sound option for all landlords and investors. We'll take care of everything for you with a comprehensive service that includes management as well as inspections of your property.
Why utilise guaranteed rent in Crews Hill?
Guaranteed rent provides many advantages to you as an investor. It removes the worry of wondering whether the rent will be paid on time. We will pay it for you on time each and every month. There'll be no gaps in the payments and you'll be receiving your rent all year round with no problems. This happens even if the building is temporarily left without tenants for any reason. This gives you greater financial stability and allows you to plan for the future.
A leading company
We have many years of experience with property management as well as lettings. This makes us a reliable and extremely competent choice to take care of your property. You want to be sure your valuable investments are in the right hands. When you decide to work with us, you can be completely certain that they are.
Enjoy the benefits of our work
If you like the idea of guaranteed rent in Crews Hill, Enfield Chase, Edmonton or any other part of the UK, make sure to contact us today. Our team will inform you further about what we can do for you. With no hassle and no questions asked, you could be enjoying the certainty of a guaranteed monthly sum straight into your account.