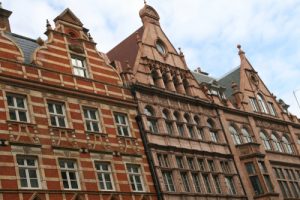 Does the hassle of dealing with tenants tire you? Or, do you just need to save time and hand over the management of your rental property to a professional team? Then guaranteed rent is the scheme you have been searching for. In a nutshell, our guaranteed rent in Enfield Chase involves us paying your rent for an agreed period of your choosing. Maybe you just need to get your rent paid for a few months while you attend to other business. Or, you might want to make a long-term arrangement of up to ten years. Whatever the case, our flexible schemes give you the option.
We offer guaranteed rent in Enfield Highway, Enfield Island Village and the whole of London. This is not to mention the rest of the UK. Wherever your investments are located within the country, we can pay your rent for you with absolutely no stress. The money will arrive in your account at the same time every month. So, you'll always know exactly how much you're going to receive. This will give you a greater level of stability and confidence in your finances.
Making life as a property owner simpler
Our schemes are designed to make life as simple as possible for our clients. We offer complete flexibility. With payments starting the day after you sign up, it's a speedy as well as efficient service. With us, you will not end up waiting around for the money people owe you.
Start benefiting from guaranteed rent in Enfield Chase
We are able to guarantee the rent on literally any kind of property investment. So, you don't need to worry about whether or not you will be accepted onto our scheme. Give us a call or send an email today to find out why this scheme is the most popular service we offer.