Owning an investment property can sometimes be quite a stressful and uncertain experience when it comes to money. Many landlords have encountered problems with unpaid rent. This can be either because the property is empty or because of the tenants' financial circumstances changing so they became unable to pay. We have an answer that can take away all this worry and replace it with complete peace of mind. With our guaranteed rent in Enfield Island Village and the rest of London, we will pay the rent you are owed each and every month, straight to your account. We do this whether you have tenants in the property or not.
A scheme you're sure to enjoy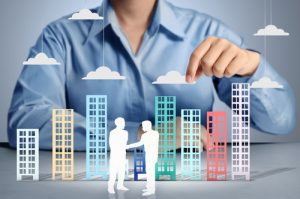 We'll pay an agreed amount to you for the entire duration of the scheme. The length of time is totally down to your preferences. Perhaps you just want a short term arrangement where we pay your rent for several months. Or, maybe you wish to remove the worry from your life for several years with a longer scheme. Either way, we can accommodate your needs perfectly.
Our guaranteed rent makes the most sense financially for investors. This is because as one of London's leading property companies, we can achieve the highest possible guaranteed rent in the entirety of the capital. We also don't charge you a penny in commission or management fees.
Invest in guaranteed rent in Enfield Island Village today
If you like the idea of knowing exactly how much money you're going to have coming in for the next several years, then our guaranteed rent in Enfield Island Village is for you. You can also hand over your property management responsibilities to a dedicated expert team. We cover the whole UK with this unique scheme and are willing to take on any property. So, you can be certain we have something to offer you.