Are you in search of a company who can provide you with reliable guaranteed rent in Cockfosters, Crews Hill, Edmonton or any other area of the capital? If so, Finefair is the leading choice. With over ten years of experience in property management and a uniquely accessible guaranteed rent offer, we are the number one option. We are perfect for all types of landlords and investors from many different areas of the UK.
Guaranteed rent Cockfosters can depend on
When you decide to go with guaranteed rent, your payments will begin within 24 hours. Then, you will never again have to worry about unpaid rent affecting your finances. We will pay your rent on behalf of the tenants and carry on paying it. We do this even through void periods, or during times when the tenants can't pay. It's simple, convenient and saves a huge amount of stress for busy landlords.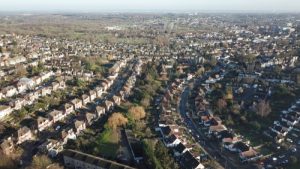 Not only will we pay your rent for any stretch of time between six months and ten years. We'll also manage your investments without charging you for it. All tenant contact will be handled by our experienced team. What this means is that you don't have to concern yourself with anything. From inspecting the property once a month to providing you with reports on the condition of the property to arranging repairs, we can do it all. Property management is our specialist area of knowledge. We pride ourselves on delivering the best services to all landlords who come to us. This is as well as paying them the highest achievable guaranteed rent.
Reach out today to work with experts
To learn more about guaranteed rent in Cockfosters, simply call us. Our informative team will talk you through everything and let you know why you should choose Finefair for this service.