Our team offers block management City of London property owners can have confidence in. This is in addition to our other areas of first class work across the capital. We never fail to work to excellent standards. We also make sure our team continues to stay on top of property developments across the city. This is so that we can offer expert help to those who come to us.
Finalised Vision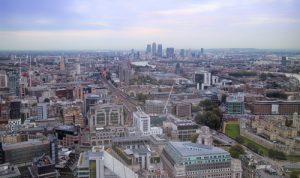 The City has finalised plans for its City Cluster Vision proposals. The aim of these is to allow for 'unprecedented' vertical growth. In addition the plan will look to make the area more pedestrian-friendly and greener. The plans include increasing traffic restrictions and creating wider pavements.
New towers include Eric Parry's 1 Undershaft, Make's 1 Leadenhall, PLP's 22 Bishopsgate, and also SOM's 100 Leadenhall Street. These are examples of the upward drive. New high rises will help see around 60% of new office floor space for the Square Mile delivered in the Eastern Tall Buildings Cluster.
Improving the area
The City's director of the built environment said that the expansion would allow for the introduction of 75,000 – 100,000 additional workers. This would happen over the next decade in the cluster. She also said that the final vision will pair this with a safer and greener environment at ground level to help cope with these numbers.
This vision was drawn up by the City in conjunction with the City Property Association and the City Architecture Forum. This was as well as local businesses and wards. The specifics of the plan will help make sure that the cluster's spaces and streets will respond to change and function well. As a result it will help further improve the destination.
You can turn to the Finefair team if you want to experience leading property services. Discover more information about work like block management City of London can depend on through our site. You are in good hands when you come to us so don't hesitate to get in touch if you have any questions.