At Finefair we have extensive knowledge that can help landlords to make the best returns. We manage and let properties effectively and also offer guaranteed rent. No portfolio is too large for us because we are the best for estate management Tower Hamlets has.
One thing landlords can do to make their properties more attractive to tenants is ensure they are energy efficient. Renters are quite savvy these days and look for homes that won't require huge energy bills. Any improvements you make to the property that increase efficiency could therefore make a big difference.
Which areas have the most efficient homes?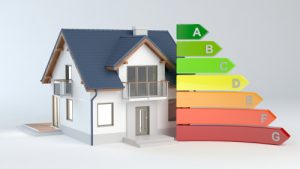 Everest recently conducted an analysis of 15 million EPCs to see which areas in England and Wales have the most energy efficient homes. The results are quite impressive for several areas, especially in London. Tower Hamlets was the best area with 29% of homes having an EPC with an A or B rating. Greenwich and the City of London both had 20%.
To put this into perspective the average rating in England and Wales was D. The worst areas were all Isles, with 35% of properties on Scilly having an F or G rating.
One of the reasons why the average EPC rating in England and Wales is D is that lots of properties are old. As a result they were built when there was less focus on energy efficiency. Lots of these properties don't have insulation and may still have old inefficient windows and doors.
Energy efficiency can make all the difference to household bills. The average amount people spend on energy per year is an astonishing £3,228. Properties with an A or B rating though could see their expenditure fall to £1,650.
Get a great service
If you are a landlord and want a first rate service, call on Finefair. As we said, we are the best for estate management Tower Hamlets has. We ensure all assets are managed to the highest standards and also offer useful advice about ways to make them more attractive to tenants.