At Finefair we work hard to ensure we can continue to provide a strong client focus. This is as well as the utmost attention to detail in all the work we do. This includes our services for estate management in Tower Hamlets, Hackney, the City of London and all other areas of the capital. Managing an estate can be a real challenge. There are so many different individual jobs that need to be thought about. But, when we are handling your portfolio you will always have peace of mind. You can be confident that the work is being done to the highest standard.
A superb service for property owners in London
We provide an individually tailored service so that we can satisfy the needs of all our clients. We can scale the management service up or down to suit the size and nature of your estate. Furthermore, we are always attentive to your unique needs. We can provide the most suitable kind of management solutions as a result of this. Our management teams can deal with everything together in one place. This makes us a one stop company and simplifies the management process for you.
The answer for estate management in Tower Hamlets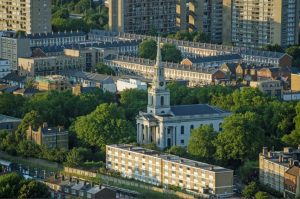 We have many years of experience as well as a real depth of knowledge of the intricacies of property management. This makes us the perfect option for landlords who have extensive portfolios. They might own entire blocks, or need management of an entire estate. We are more than ready to take on even the most challenging property management jobs. In fact, we can manage any size or type of property. This includes everything from brand new blocks of flats to commercial properties. Furthermore, we can handle residential estates as well as period properties.
Contact us today if you wish to find out more about estate management in Tower Hamlets. You can also discover how our management expertise can help you to make the most of your property investments. So, don't delay and turn to Finefair now.