When it comes to leading assistance with property investment City of London clients don't have to look any further than Finefair. We keep up to date with property news and always look at how we can improve our services. As a result, people who turn to us can enjoy a wide range of benefits.
A huge event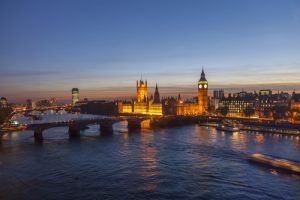 The Prudential RideLondon is a festival of cycling, the biggest one in the UK. On the 3rd and 4th of August, 100,000 cyclists ranging from young children to professional riders took part.
Saturday had a route along a 7 mile stretch of central London. So that bikers could go past the landmarks of the capital safely, the section was closed off.
On Sunday, there was a 100 mile race starting at the Queen Elizabeth Olympic Park, East London. The route went through Surrey Hills and then finished on The Mall.
Encouraging cycling
There are 140km of cycle paths in London that are in planning stages or already under construction. This shows how bikes are being prioritised over cars. In fact, work began this month for London's Cycle Superhighway 4. This is a part of TfL's £2.3billion scheme. They want to expand cycle routes and encourage people to choose bikes instead of cars. This will help create healthier streets.
New homes along Cycle Superhighways
Transport for London has a masterplan for the project. They want to triple how many people live near a bike network by the year 2024. As a result, this would take the number of Londoners living within 400 metres of the capital's cycling network from 9% to 28%.
There are a number of new residential developments along Cycle Superhighway 4. For example, people who get a home at Deptford Foundry will be able to get to the city quickly. This development is on a former metalworks that dates back to 1831. There is 1 tower and 8 buildings that have 276 private homes with 1, 2, or 3 bedrooms.
Investing
In terms of property investment City of London has a lot to offer. You can join the many people who enjoy successful investments when you decide to work with Finefair.
If you are ready to receive a fantastic income from properties, boost your portfolio, and experience a number of other benefits, get in touch now.