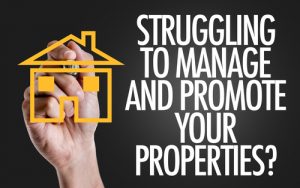 Finefair is a company that assists its clients by providing the best services for property management Newham has to give. As a result of our professionalism, the people who work with us always have peace of mind. The reason why is that they know we can attend to all their requirements.
Two of the world's richest property developers have started working on a private rental housing scheme in Stratford. Cherry Park will be London's biggest single-site PRS development. The goal is to build roughly 1,200 homes next door to the Westfield shopping centre.
Canada's Public Sector Pension Investment Board (PSP) and Quadreal Property Group are helming the project. Both groups are going to take a 37.5% stake. In addition, Uniball-Rodamco-Westfield holds a 25% share. They are the asset and development manager.
When will the work finish?
Right now, the plan is to finish by 2023. Everyone expects the housing to include a plethora of one to four bedroom homes. They will be inside several mansion blocks and towers. Other things that the scheme will supply include public realm areas and leisure facilities. There shall also be workspace, a swimming pool, and a gym.
The early prediction is that the development will deliver the equivalent of 31% of Newham's annual target for net housing completions. This is between 2019 and 2029. Between 2,000 and 3,000 people will move into the new homes. Once complete, the expectation is for the development to generate around £19m to £28m of spending by tenants. This is each year across the entire capital.
Great services
At Finefair, we commit to finding owners for properties both new and old. We have years of experience working in this industry. As a result, this is something that is not too difficult for us to handle. We also use our skills as the top name for property management Newham has to ensure the assets remain in great condition.
If you would like to do business with us, feel free to get in touch.