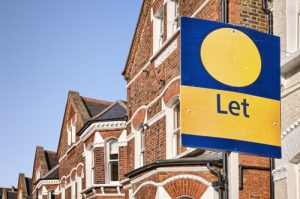 There are a huge number of landlords and investors who turn to us for outstanding support. We can help people find properties and also manage them, meeting their precise needs. An example of this is acting as the lettings agent Redbridge can always rely on.
Providing families with affordable homes
There was a ribbon-cutting ceremony to mark the beginning of work to build new homes on a former Brownfield site in Redbridge. These are the next wave of homes that are truly affordable for families in the area.
The properties on Kielder Close in Hainault will provide the borough with 10 new two-bedroom council homes for rent. People can expect the work to finish by March 2020 so local people will be able to move in.
Redbridge Council is wholly funding the project. This is a part of its commitment to build 1,000 new affordable homes by 2022 across the borough. The site for the development is one of many pieces of land that the council is using so they can develop quality new permanent housing.
Great things for Redbridge
These council houses will be the first for a generation in Redbridge. As a result of the project, 10 local families will get a fresh start with an energy efficient home.
An affordable, permanent, and decent place to live can make a huge difference to a family. The development is an example of work taking place in the borough to build family homes that are genuinely affordable. Redeveloping sites like this into homes for people on the waiting list also helps tackle London's housing crisis at a local level.
This is not the first time the council has successfully worked with building contractor Aspen Build Limited. Three previous developments are on the shortlist for the LABC London Building Excellence Awards this year.
When in search of a reputable lettings agent Redbridge landlords know where to turn. Leading help from the Finefair team will allow you to get the most from your properties. This includes a great income as well as extra security.
You can receive more information regarding our work by reading through our site. Know that you can also get in touch with our team if you ever have any questions about our services.