One of the most important parts of owning a property is ensuring that it is presentable and comfortable. This is an area we have been specialising in for years. These days, we are the number one establishment for property management Barnet has. We keep everything in top condition and make certain that the owners are able to maximise their profits.
New analyses
Lots of families choose to live in London because of the top schools and amenities. New analyses have come to light that show the most child-friendly locales. They are also the most family-friendly spots in general. Also taken into consideration here was the amount of homes they would be able to afford. Impressively Barnet is on this list.
New schemes
Barnet is home to a series of vast new schemes with houses for families. This is because of its high proportion of former industrial land. According to the study by CBRE, it ranked within the top 3 most family-friendly boroughs. The house price-to-income ratio is 13.7 and the average house price stands at £481,821.
Property values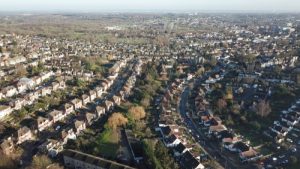 During the previous five years, property values in the borough have gone up by 14%. Over the next five years, the estimate is they will grow by a further 12%.
Something else that happened recently in September was the launch of a collection of townhouses. Redrow calls them The Villas. They are in Colindale Gardens inside the Family Quarter. Every villa comes with a garden and they are all spread over three floors.
Colindale Gardens itself is not yet complete. Once it is though, it shall become the home of 6,000 people. The site will also include shops and restaurants. There is even going to be a three-form entry primary school.
Millbrook Park
In the meantime, Millbrook Park is transforming into a community that includes 2,240 homes. This was the site of a former army barracks and covers 11 acres. What Joseph Homes is doing here is creating three and four-bedroom townhouses. They are part of the overall scheme. All of them have an integrated garden and garage.
If you head to Barnet's doorstep, you will come across a wide variety of sports centres. They include Mill Hill Village Cricket Club as well as Firth Manor Equestrian Centre. The Bittacy Hill Park tennis courts are there too.
Talk to us about property management in Barnet
At Finefair, we strive to help everyone make the most of their properties. Our team members have the skills necessary to handle as much or as little as you desire. The leading establishment working in property management Barnet has will be there for you, whatever you need.
If you would like to discuss the specifics with us, feel free to get in touch.