You learn many things after working with clients in the real estate industry for over a decade. The most important detail is that everyone wants something different. This knowledge shapes our services and is the reason we are so flexible. This approach makes us the leading business working in block management Chelsea has.
What is going on in the borough?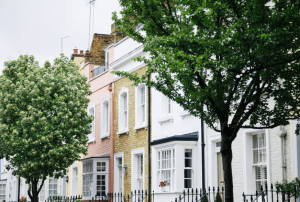 If you have not been paying attention to what is going on in Chelsea lately, you should know there are plenty of exciting new things. The area's biggest landlord, Cadogan Estates, is currently in the middle of a £500million modernisation project. This includes the King's Road redevelopment. The work shall introduce a new Curzon Cinema as well as a restored Art Deco facade. In addition, there are new offices and shops, improvements to Waitrose, and a rooftop bar. There will even be 47 new rental homes. The plan is for all of this to be ready in 2021.
Anyone who visits Sloane Square Tube Station will find that Cadogan is also constructing a hotel. The Costes Group of France is set to operate this building. It is the first hotel for brothers Gilbert and Thierry Costes that is outside of France. Cadogan's hope is that the structure shall boost Chelsea in a similar manner to what Chiltern Firehouse did in Marylebone.
A shopping street
It doesn't stop there either. Cadogan has already created a new shopping street on Pavilion Road. Here, small independent cafes and shops have set themselves up next to the smart boutiques. So, the locals can now benefit from a grocer, cheesemonger, baker, fishmonger, and butcher.
The property scene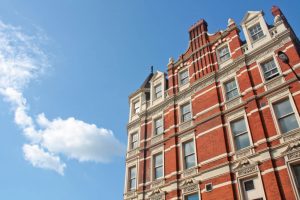 As for what the property scene looks like, you will find Georgian homes overlooking the river belonging to Cheyne Walk. Fun fact, Mick Jagger actually has a home here. In addition, in the garden squares, there are terraces of large Victorian houses. The most noteworthy of these is The Boltons. There are also the squares off King's Road.
Chelsea also has areas of interwar Queen Anne style homes and streets of pretty cottages. If you are looking for flats, you will be happy to know there are red-brick Victorian mansion blocks. Where Chelsea meets Fulham, you can find new riverside flats. World's End is home to some council towers too. For the most part, artist studios have been converted into homes.
If you own any properties like this and need help organising them, you can rely on the number one business working in block management Chelsea has.
Rental homes
With rental homes, it is possible for a garage in Chelsea to rent for £350 to £750 a week. For home rentals, a studio in Chelsea Cloisters in Sloane Avenue can set you back £1,083 each month. But, if you would like one of Mulberry Walk's pristine six-bedroom homes, expect to pay £60,450 every month. At present, Chelsea's rental market is very lively. Countless individuals are opting to rent instead of buying outright.
Work with the top name for block management in Chelsea
At Finefair, we task our team members with coming up with suitable solutions to help you make the most of your investments. We will make certain you purchase the right properties initially. Then, we will assist you in overseeing everything.
If you would like to work with the top company specialising in block management Chelsea has, please contact us. We can create the right service for you.