The goal of the investor services we provide is to help clients make a purchase that matters. We have a pre-auction service as well. This offers you peace of mind prior to buying anything at all by ensuring you rent money for a decade. Therefore, if they are looking for an investment property, Hammersmith investors should come to us.
Retrieving derelict land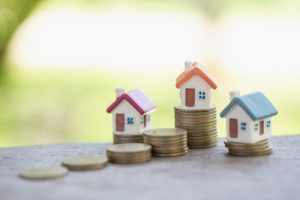 Hammersmith and Fulham Council has a plan to jump on a £2.15billion bid to retrieve large amounts of worn out land. Said land exists within Earl's Court. They are doing this with the hope of building thousands of new homes. Ten years ago, the land had the label of Earl's Court Opportunity Area. However, work on the land, which is equal to about 29 football pitches in size, has been stagnant for a long time.
During a cabinet meeting, the council leader drew attention towards the developer Capital and Counties (Capco). They took aim at them for leaving everything dismal. The council said it was difficult for them to see a less adept approach to redevelopment than what they saw from Capco. After conversing with the developer for many months, chiefs from the council made the decision to bid to force them away from parts of the land. In the process, this would break an extensive deadlock.
The council wants things to move forward
The council believes this course of action is only right considering things were not moving forward. With their compulsory purchase order (CPO), they can supply the homes and economic infrastructure London desperately needs right now. This will create investment property Hammersmith locals and investors from across London, the UK, and overseas will love. They see Capco as more of a property speculator rather than a developer.
Compensation price
When the council still had Conservative leadership, it sold much of the Earl's Court site to Capco. In 2013, they got planning permission to erect 7,500 homes all over the land. However since then there has been lots of delays and much of the land remains vacant.
According to a recent council report, the compensation price to purchase the land from Capco could be £650million. This is before the council prepares its personal huge housing scheme. The report predicts this could cost an extra £1.5billion over and above the infrastructure costs that remain.
Where will the money come from?
As part of its proceedings for making the CPO, the report said that funding would originate from borrowing. More would come from attempts to establish market interest in uniting with an investment partner. However, something else the report stated was that the end of 2021 could be the earliest the council can reacquire the land and go ahead with the scheme. This is if the council manages to get its own way.
Managing the investment property Hammersmith is home to
At Finefair, we aid clients in assessing their portfolios as part of our service. This is one of the most important steps on the path to becoming a successful investor. We will assess every relevant factor and leave nothing out. That way you can choose the perfect plan.
If you own investment property Hammersmith has nobody better to work with than Finefair. We can take care of your portfolio, offer services like guaranteed rent and council leasing, and support you every step. Call today to find out more.