Finefair keeps an eye on the property market in London so we can advise our clients. As a result we watch for things like high profile investments and changes in demand. We also use this info to adapt our services if necessary. This means we can keep offering solutions such as the best estate management City of London property owners can choose.
A drop in office investment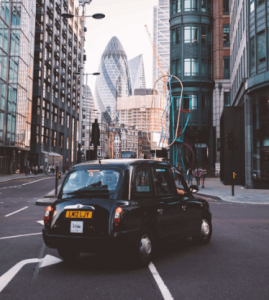 In the first eight months of 2019 the amount of investment in office space in Central London fell by 40%. A year earlier investors were putting in £10billion per annum. This fell to just £5.8billion. There are several reasons why but the most common is fear over Brexit.
However, although there are concerns about the future, London is still an attractive market. The vacancy rate for offices in the City is just 4.3%. This is pretty low and shows there is not a surplus of vacant buildings.
A high profile project
Some investors are continuing to commit to London. One of the most profile announcements recently is that M&G Prudential will invest £875million in a new development. The investment manager is looking to create a "Gotham City" in the Square Mile.
As part of the project M&G have bought a site at 40 Leadenhall. The plan is to demolish a number of buildings to create two new towers. The first will be 34 storeys and the smaller one will be 14. In total these buildings will provide 905,000 square feet of Grade A office space. Three other buildings will remain as they currently are.
The new buildings already have planning permission. The designs are stunning, reflecting a classic American skyscraper. Impressively the towers will also have low carbon emissions. The goal is for them to be 30% below current regulations.
Demolition is already ongoing on the site. The schedule is for construction of the new towers to begin in March 2020. If all goes to plan the buildings will be complete in 2023.
Choosing the best estate management in the City of London
Finefair can offer excellent services when it comes to managing tall buildings. We have experience working with estates, so know what the requirements are. We can even deal with several buildings on the same site.
If you need help with your portfolio, come to us. We will give you the best service and excellent support. In addition to the most reliable estate management City of London can offer, we can guarantee rent, arrange council leasing, and handle various tenant needs. Come to us for a full service.