We are a team that wants the best for all of its clients. However, each one has their own specific goals and challenges to deal with. Fortunately, we have the skills to adapt and succeed. For this reason, we are one of the foremost property management companies Redbridge has to give. Whatever service you need, we will offer excellent value.
A borough by borough analysis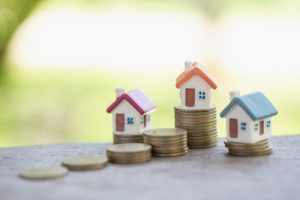 Several East London boroughs are on the list of highest performers for potential future and historic house growth. Redbridge is part of this. The news comes from a recent borough by borough analysis that had a look at London's residential housing market. The data also shows that the need for private rental housing contributes to healthy growth forecasts. This is across the capital.
According to CBRE's UK head of residential research, the data shows the London housing market's depth. London residential properties mirror the capital's diverse budgets and demographics. This includes high end properties and family homes. There are also houses for first time buyers and a growing private sector.
CBRE's UK chairman of residential said that London is still an attractive locale. This is especially true for people who come to the country for work and to study. He also said that investors and owner-occupiers know they are able to find great value in the capital's properties. As one of the greatest property management companies Redbridge has, we can help you to look after these assets.
Average house prices
The analysis reveals that London's average house price is now £460,000. This does mask a huge range all over the boroughs though. For instance, Barking and Dagenham had quite a low average house price of £297,039. At Kensington and Chelsea, there was a far higher average house price of £1,250,926.
In the last few years, East London boroughs have had the most persistent house price growth. They still have some of the lowest house prices too. Redbridge specifically has had a 41% house price growth over five years.
Many factors led to East London's success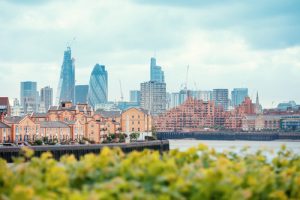 The CBRE claim that the success of East London comes down to a range of factors. This includes the stimulus from the 2012 Olympics and improvements in the infrastructure. The support from local authorities for regeneration is another factor. Those opportunities provided by neglected industrial sites are too. There is also the maturing of Canary Wharf to think about.
All of the above meant that East London became a prime location for the growing tech industry to take its place here. As a result, the commercial centre of London has spread this way.
Regeneration might have smoothed the rough edges of East London as well. However, it did attract new residents to help give it its cool reputation. Said residents include creatives and tech workers. There are also the younger demographics who come here for the lifestyle. Something else they desire is the competitive rents and house prices.
Work with us
At Finefair, we always come up with solutions that help our clients to manage their properties. For example, we can find a way for you to increase the profits you currently earn. We even offer guaranteed rent and options like council leasing.
Whatever your circumstances you can count on one of the top property management companies Redbridge has to offer. Contact us today if you want to learn more.