We work with a large number of investors and landlords to help them with their real estate needs. They come to us because we are the top manager of investment properties City of London has. This includes both large and small structures. Whatever service it is you are looking for, we shall help you find it.
Many claim that London is the world's most competitive city. It is also a financial hub with transport links that are simply unbeatable. Exciting and fresh regeneration plans for retail, commercial, and residential space shall also further amplify this flourishing and strong location. The City of London is at the centre of everything too. If you are unfamiliar with the City, you will be glad to hear that there are many reasons why you should invest in it. We are going to talk about the area in detail in today's post.
The Square Mile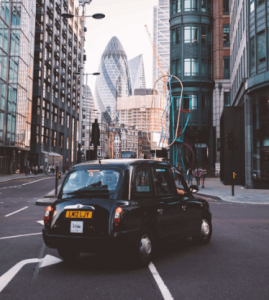 The City is the original centre of London. You can find it on the River Thames, in between the East End and West End. Colloquially, people refer to it as the Square Mile. The City's permanent population is only around 10,000, which makes it one of the UK's smallest cities. Saying this, the estimate is that there are roughly 542,000 jobs here. So, every day sees people flock into the area to go to work.
These days, the City is also the primary CBD (Central Business District) of London. It is one of the principal centres for the financial services industry as well. The City's economy is nearly entirely based around these, as well as related services. This includes law, insurance, financial trading, and banking. The majority of the world's main financial service businesses have offices here. You will find the Bank of England in the City too.
Visitor and tourist sights
There are several visitor and tourist sights in City of London as well. The Tower of London is here and St. Paul's Cathedral isn't too far off. Some other notable attractions include the Smithfield Market, Leadenhall Market, two Inns of Court, and Guildhall. There is also Mansion House, and the Central Criminal Court or Old Bailey. In addition, the City plays host to a number of super tall buildings. This includes the Walkie Talkie, Cheesegrater, and Gherkin as people informally call them.
As for the transportation links, City of London is very well connected by cycleway, bus, DLR, tube, and train. You can use these to easily travel to other parts of London and the rest of the UK, making this the place for commuting. The main train stations include Moorgate, Cannon Street, Fenchurch Street, Blackfriars, and Liverpool Street.
Meeting your aspirations for investment properties in the City of London
At Finefair Ltd we understand that every investor has their own individual aspirations. As such, we adapt our services in order to help them more efficiently. This approach is why we are the go to company for so many investors.
Our goal is to be the number one establishment working in investment properties City of London has. To do this we ensure we can offer everything from management to advice about new acquisitions and more. So, if you wish to do business with us, feel free to get in touch.