We have been assisting clients with their real estate needs for many years. Our team excels in various areas, giving us the experience necessary to help you. We are also considered the top business working in guaranteed rent Ealing has. Even today, these schemes are some of the most popular for investors and landlords. They make it simple for you to guarantee your investments so you don't need to worry about voids and losses.
A few weeks ago, Transport for London (TfL) began the search for a joint venture (JV) partner. This was so that they could receive help with several schemes taking place in West London. Included in this list is an 852-home Acton development in the Borough of Ealing.
A tender notice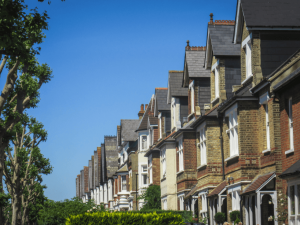 TfL is looking for a JV partner to supply property development services. These are to take place over a 15-year period for the initial two phases of Bollo Lane's Acton scheme. Furthermore, the tender includes the possibility for a third phase here, as well as extra schemes in West London. This includes at TfL's Ealing Common depot.
TfL got the Bollo Lane planning consent from Ealing Council back in January 2021. Of the 852 homes, half are going to be affordable housing. This includes shared ownership and London Affordable Rent tenures. In addition to the homes, there will be 2,300 square meters of commercial space.
The Ealing Common Depot site is near the Bollo Lane development. According to TfL, it could supply over 800 new homes. Contact us if you need assistance from the leading business working in guaranteed rent Ealing has.
Scheme details
Homes are going to be spread over nine individual buildings. They will be a mixture of one, two, and three-bedroom properties too.
Something that is being considered as part of the designs is renewable energy systems like solar panels. This will help to make the homes more sustainable.
TfL said that this project also includes numerous new play spaces and gardens. Additionally, there are going to be other enhancements to cycling and pedestrian infrastructure.
Exceed expectations with guaranteed rent in Ealing
The Finefair Ltd team has an excellent history of obtaining healthy rents. These will be at the market rate or above it. Consequently, we will have no trouble aiding clients in achieving the greatest returns for your portfolios. If you place your faith in our company, you can expect a secure, high guaranteed rent income.
We deliver our services in a way that enables us to meet and exceed your expectations. As the leading establishment working in guaranteed rent Ealing has, we can offer clients hassle free renting. We can do so for any property of any size. There are flexible lease options, 0% commission, no void period rent stoppages, and more.
So, if you would like to work alongside us, feel free to get in touch.