If you are looking to make the most of your property investment Richmond upon Thames is a top location to target. There are lots to love about the area, including plenty of open space and some very affluent areas. In addition it is a location where people regularly look to improve their homes to make them even more valuable. This is a great way to increase ROI.
Investors want to get the most value for their assets. One thing they can do is look at home improvements and which can provide the best returns. Things that create more floor space like extensions, loft conversions and basements are the most valuable. Other improvements like new kitchens and bathrooms are also great.
Top areas in London for planning approval
New research looks at which locations have the highest number of live or complete planning applications. The top areas are:
Croydon – 3,865
Westminster – 3,674
Wandsworth – 3,488
Ealing – 3,159
Barnet – 3,078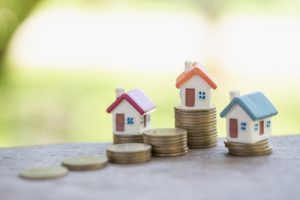 Richmond upon Thames was in the middle of the list with 1,871. While this puts it some way behind the top areas, there are some important reasons why. Most importantly, as we said earlier there is lots of green open space here. As a result people need to be careful to ensure their projects preserve the environment. There are lots of restrictions in conservation areas so it can be a little harder to get permission.
The space around homes in Richmond upon Thames means there is more potential for adding lots of floor space though. As a result it is worth considering a project. Large family homes are always in high demand and there is also the potential of turning a property into a HMO.
Finefair offers some of the very best services if you want to look at the options for property investment Richmond upon Thames has. We arrange things like guaranteed rent, management, HMO conversion, and council leasing. The wealth of experience we have means we provide the right support.
To find out more about our services, please get in touch.