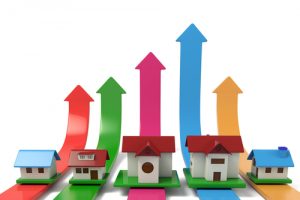 We are a company with several great services to choose from. Investors and landlords are very favourable towards them. As a result they consider us the best when it comes to guaranteed rent Lewisham has. One of the reasons why is that we make reaching their goals an easier experience. On top of that, we prefer to keep it hassle free.
The green and hilly Sydenham is a district that partly belongs to the London Borough of Lewisham. It has a thriving community and there is plenty of relatively affordable homes. The locals participate in a wide variety of activities. This includes salsa dancing at the community centre as well as gardening in Mayow Park. You may want to take a journey halfway down Sydenham road. If you do, you can discover a celebration of the famous people who used to call it home. You can even find out more about the town's history.
Housing choices
One of the most attractive features of Sydenham would be its extensive catalogue of homes. There are numerous period structures. This includes Regency villas and weatherboarded cottages. It is also possible to find little cottages in Hallifax Street. They have protection because of their conservation status.
Victorian homes
If you are after semi-detached or red-brick Victorian houses, the Thorpes is a favourite area for them. Within Newlands Park, there are huge detached and semi-detached Victorian homes. Similar sizeable buildings can also be found on Cator Road and Trewsbury Road.
Due to the considerable variety of houses present, trading up and down isn't difficult. Therefore, after getting hooked on the community, people usually remain. In other words, there is plenty of staying power.
At Finefair, our team can provide you with a fixed, guaranteed rent for a term that you choose. This can be from anywhere between a year and a decade. We also focus on acquiring the optimal rent for you. As a result, the scheme makes great financial sense.
We are proud of our reputation as the best provider of guaranteed rent Lewisham has. Contact us today if you would like to know more. Or, visit our website to find out how the scheme works.