We are among the most experienced and talented companies working in the real estate business today. Clients knock on our door because they know we work very hard to assist them. When it comes to property management, Sutton clients know that we are ready for the job and everything it entails.
The London Borough of Sutton is home to roughly 200,000 residents. Something else it is home to is all sorts of factors that make it an attractive investment area. This includes plenty of reasons to live and work here, something that is sure to draw in buyers and renters.
Connections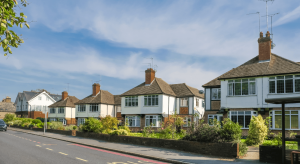 To begin with, Sutton is one of the capital's most well-connected boroughs. While it is in Zone 5, it is under 30 minutes away from Central London by train. What's more, South West and South London are both easy to reach via public transport.
You will find ten train stations that serve critical neighbourhoods inside the borough. There are direct connections to St Pancras International, London Blackfriars, London Bridge, and London Victoria. Furthermore, Sutton has direct rail lines to Horsham, Guildford, Dorking, and Epsom.
There is even a direct rail connection to West Croydon for the London Overground. Another exists for Wimbledon for an interchange with the Tube. As for Heathrow and Gatwick airports, you can reach both in 60 and 30 minutes respectively.
The properties
As for the housing, you will be happy to hear that there are plenty of high quality options to choose from. The number of homes in the area is impressive and, if you compare to London's average, they have reasonable price tags. This borough has Greater London's fifth highest owner occupancy rate too.
There is also a village feel. Since it is an outer South London borough, Sutton is close to Surrey and its serenity. A total of seven district centres exists in the Borough as well. Many of them have a village atmosphere that you can't find in Central London. Speak to us if you need help from the top company providing services for property management Sutton has.
The business sector
Sutton's business sector is also incredibly vibrant. This borough has more than 6,800 businesses of varying sizes and specialities in its limits. For over a decade, the amount of start-ups in the area has almost doubled. To top things off, Sutton possesses outer South London's greatest one and two-year company survival rates.
The business space is also incredibly affordable in this part of London. Rateable values for industrial, retail, and commercial floorspace in Sutton are very competitive. On average, the charges are £64, £149, and £87 per square metre respectively.
Property management in Sutton with many unique partnerships
At Finefair Ltd we want clients to make the most out of all their properties, regardless of the borough they invest in. Our business has built its client base mainly on recommendation. We also owe our success to the unique partnerships we form with investors, landlords, and local councils.
So, if you would like to do business with the number one establishment working in property management Sutton has, give us a call today. You can ask us for a free portfolio review, advice, and more.