Finefair Ltd has been watching the market in England closely for the next signs of recovery. As the top guaranteed rent company London has, we monitor everything so we can advise our clients. This helps them to decide on the best strategy for their assets.
Activity in the second half of April will have been a welcome sight for many. There was a huge wave of interest in prime areas in London. It came as more of the economy began to reopen.
Interest in Kensington and Chelsea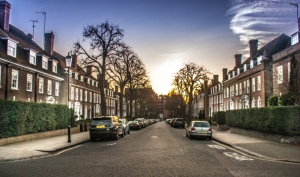 The headline grabbing figure is that in just two weeks the number of deals agreed for properties in Kensington and Chelsea was up by 80%. This was the largest increase in any local authority. It was also double the figure from April 2019.
Estate agents serving the area said that there was a point around 12th April where interest took off. This saw a big increase in enquiries and offers on properties. The level of competition was huge.
Reversal
What is really interesting about the wave of activity is a lot of it was from British buyers. Some of them were reversing their decisions to move away from Central London. With the economy starting to reopen, a number of people were looking to go back to the city rather than sticking with a longer commute or working remotely.
Mortgages
Another bright sign is that mortgage borrowing hit an all time high in March. The Bank of England claims that £11.8billion was borrowed in total. This is the highest amount ever recorded. Most impressively, it was 13.5% higher than the previous peak in October 2006. That was the height of the housing boom.
While the total value borrowed is a record high though, the actual number of mortgages is down on November 2020. The reason is that the wave of interest in prime London means more big ticket transactions have been taking place.
Overseas interest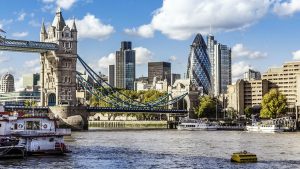 While much of the activity in prime areas in April was from British buyers, more recently there has been a lot of interest from overseas. In particular, there has been a huge amount of buyers from Hong Kong. This comes after the Prime Minster offered new immigration routes for anyone with a British national overseas (BNO) passport.
The fact that the UK is having great success with getting COVID under control is also driving interest. Vaccination progress here is currently ahead of other destinations across Europe. That is encouraging more people to look at properties here.
Working with the leading guaranteed rent company in London
Finefair Ltd works hard to give investors the best support. One way we do this is ensuring they can choose a service that is right for them. We don't limit them in any way. In fact they can opt for private or public letting, short or long term deals, and more.
We also give each client the advantage of working with the most reliable guaranteed rent company London has. Our goal is to ensure every single agreement will provide the right assurances on rent. This makes sure the property owner will never miss a rental payment so they don't get into issues with their cash flow.
You can contact us if you would like to talk to us about your letting strategy. We can provide advice, recommendations, and more.