Finefair Ltd works to satisfy its clients by offering a myriad of helpful services in various areas. For example, it is within our powers to make letting arrangements with London's local councils. This is a wonderful way for landlords to gain tenants and ensure they can receive the rent. We are one of the top businesses specialising in letting to councils Tower Hamlets has. Any landlord or investor who is looking into this area can come to us for all the help and advice they need.
Private letting isn't that glamorous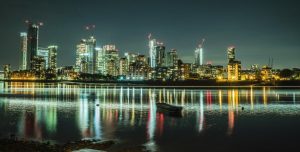 When it comes to letting, there is the private option and the choice to work with the council. Investors who lack experience will likely be trying to figure out what the differences here are. Let us help.
To begin with, there is a lot more responsibility with private letting. You need to take care of things like the tenancy agreements, making certain the property is safe for living, and finding tenants. There is also the matter of collecting rent and other details like licensing.
If you decide to lease with your local council, there isn't that much responsibility. The local authority takes on most of this instead. It is up to them to find tenants and manage the building. You will still be the property owner though. Additionally, you shall receive a monthly rental income without needing to do the work yourself.
Make the choice to let to councils
Choosing the best service for letting to councils Tower Hamlets can offer is highly advantageous. If you have not already tried it, the following reasons will convince you to work with the council.
For one thing, landlords have far easier access to income and tenants. With the majority of schemes, the council will ensure that you get your monthly rent. Guarantees like this are a rarity in private letting because the tenants tend to have more power.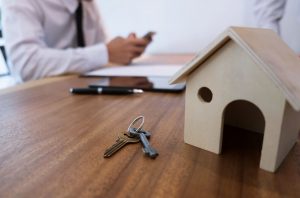 Each UK council is going to have some form of list for their social housing. Therefore, they can typically find someone to move into the property swiftly. Should that tenant decide to move away later on, there will likely be someone else ready to take their place. This is because most local authorities have long waiting lists. Consequently, the void between tenancies is going to be incredibly small in most instances. Even so, it is not going to be your concern as the council will pay you even when the property is empty.
Furthermore, by working with your council, you don't need to concern yourself with maintaining your property. This is highly advantageous to landlords because they will be able to save a lot of money. In the majority of schemes, it is the council that is going to do the upkeep, repairs, and handle things like gas safety certificates.
Contact us if you want to try letting to councils in Tower Hamlets
The team at Finefair Ltd has established itself as one of the finest working in this field. We help London's councils and have strong relationships with them. What's more, we know what kind of properties each one is after. Our assistance benefits them as much as anyone else, so it is a great service.
If you are planning on letting to councils, Tower Hamlets landlords should work with us. Right now, we are managing all sorts of properties across London. That means we should have no trouble looking after your assets. So, feel free to get in touch to discuss your requirements. We shall offer you advice and let you know all about the world of council leasing.