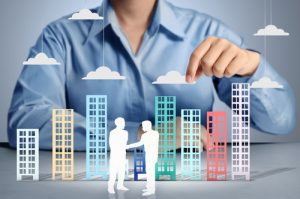 The Finefair team specialises in a large variety of property matters. For example we are the most talented provider of estate management Islington has to give. Due to our ability in this area, we have been able to assist countless individuals with their needs. We can do the same for you if you need us to.
Archway
This part of Islington is prominent for being an ungentrified area. It is in the borough's hinterland of Victorian garden squares and Georgian terraces. The car choked Great North Road set the tone of this locale. However, change is coming. An up to date hub is taking shape around Archway Tube station. Here, a once unattractive 60s office tower was revamped and transformed into Vantage. This is a block of compact rental flats.
Something else happened in Archway as well. An island site that was unreachable due to the traffic swirl opened up thanks to a road reconfiguration. This will make the lives of cyclists and pedestrians much easier. There is also a development to what was once an uninviting and scruffy patch underneath the notable bridge that the area got its name from.
Richardson Mews apartments
Here you can find 25 apartments behind a refurbished Victorian red brick facade. The property is set back from the primary road and smooth new shopfronts buffer it. In addition, there is the slope from Archway Road that goes to the local Highgate Village. This used to be one of the capital's toll roads. It was also the route of Europe's initial motorised cable car. These days, it is a mere 10 minute walk to Highgate's magnificent woodlands and the village.
At Finefair, we commit to helping clients make the most out of their estates. This includes us aiding you in saving time and money at every given opportunity. Rest assured that there is nothing that's out of our team's reach. As a result we are easily the top name for estate management Islington has.
Get in touch with us today if you want to learn more.