Finefair adapts our service to suit any needs, including reflecting the type of tenants that the landlords want to appeal to. This way we can offer the most consistent property management Islington has. Our service is not just available here though; we serve across the whole of London.
Choosing what type of tenant to target can be difficult. Each group has their own needs in terms of location, type of property, size, and local amenities. You also need to think about their behaviour and how it will impact you. For example families may look to put down roots and stay for a long time. Students on the other hand tend to move more frequently.
Targeting young renters
While some people may disagree, a high number of young renters is good for an area. This is because it shows the location is thriving and attractive. There are also opportunities for landlords here. If they offer a good property in a great location, they could get lots of attention and stable income for a long time.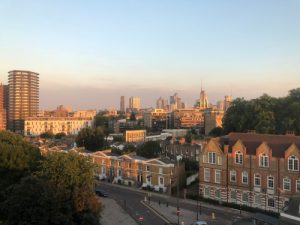 London is a tricky area for young renters. Many areas are out of their price range and high monthly rents can make it tricky for them to get a property. There are some areas that are very attractive for them though. One of the best is Islington. In fact when the number of young people looking to rent is falling in areas across London, here it has increased by 0.34% according to ONS figures. Only one area saw higher growth, Havering at 0.55%.
Why choose Islington?
There are many reasons why people want to live in Islington. Firstly it has some incredible connections to the rest of the capital. In addition there are lots of amenities to enjoy. Perhaps more importantly the area is home to lots of tech businesses. People who work for these companies want to live close by. Finally, there is lots of development going on so the chance of getting a new modern home in the future is better.
Finefair is proud to offer first rate services for landlords. This includes the best property management Islington has available. Whether you want to let to young renters, students or families, we can offer the perfect service.
To learn more about how we work or the value we offer, simply get in touch with our team.