Sometimes, people need to get help from a professional in order to make progress. This happens very often in the letting industry. Finefair is the ideal place to look for a lettings agent Kensington and Chelsea has. We are very familiar with the area and possess years of experience.
Diverse
The North Kensington neighbourhood stands as one of the most cosmopolitan in London. Its high street has a great range of specialists, including Portuguese and Moroccan cafes. Additionally, there is the famed, bustling Portobello and Golborne Market. Other amenities include Soho House's Pizza East and the Australian brand Aesop. There's the handbag designer Ally Capellino too. Everything here seems to work by catering to a wide audience, including tourists and residents.
Regenerations
This district has also had its fair share of regeneration. The Worthington Green Estate was one focus of redevelopment. Those behind the scheme chose to replace the 538 council homes with 1,000 new homes. There is a range of tenures here. Something else they did was restoring the old street pattern. Finally, the area got a rebrand to become Portobello Square.
Families tend to move to North Kensington from Notting Hill, trading their flats for homes with gardens. Buyers come from a myriad of backgrounds but many of them are involved in fashion, media, and the arts. People who work in the City of London also love the area.
Renting
As for the renting scene, many Spanish and French renters have found their way here. This is because the area has a Spanish school and two French schools. North Kensington is also home to a great combination of family houses and flats. Because of this, sharers and families look for homes.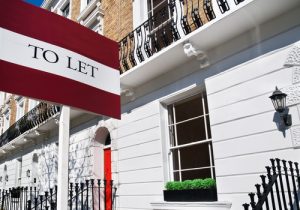 At Finefair, we appreciate just how much this part of Kensington has to offer. We also understand why it is so appealing for investors. If they have any issues, or want professional help, our team is here for them. We can provide a range of service, including helping to find the right properties.
We have a strong reputation for excellence within the industry, making us one of the top names for a lettings agent Kensington and Chelsea has. This is something we maintain by giving clients exactly what they want. We also offer guaranteed rent if they want assurances on their income.
If you would like us to do the same for you, please get in touch.