When you want to make the most of the investment properties Hounslow offers, give the Finefair team a call. We work across London to provide amazing services for each client. You are sure to love our specialist work as well as our superb customer care.
The start of construction on affordable homes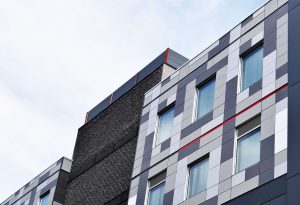 Higgins Construction has begun work on the £40million Bath Road project in Hounslow. This scheme will deliver 176 new affordable homes to the area. The work will also produce a 6,100 sq ft supermarket for property group A2Dominion. Colwyn Foulkes & Partners is behind the design of the planning scheme. Fourpoint Architects will be the delivery architect.
The project for affordable housing is on Bath Road on a site which was the home of a Morrison's supermarket in the past. As a result of the work, there will be 83 homes for rent and 93 for shared ownership. The housing will be in 3 blocks which will range up to 7 storeys tall. The design incorporates a play area along with residential, retail, and outdoor space.
A2Dominion owns and also manages numerous properties in Hounslow. They are very happy about working with Higgins on this development to help local residents get the housing they need. Higgins is very proud of this project too because transforming the derelict site will produce homes that will benefit people in the area.
Need help with your properties?
London is a very popular location with tons of amazing properties. There is something for a huge range of budgets and tastes. Whether you are a current landlord or an investor who is just starting out, you could find great value in our services. Experts like Finefair have your best interests at heart and will assist you with your needs.
Join our long list of happy clients and choose services for investment properties Hounslow can count on today. We offer many different things, including property management as well as guaranteed rent. Get in touch now and a member of our expert staff would love to talk about your needs.