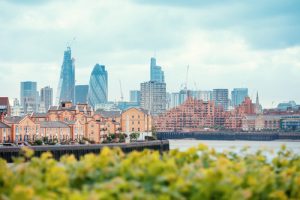 Whenever they need assistance with guaranteed rent Lambeth landlords contact us. We strive to ensure they are aware of the advantages that come with using our schemes. For example, they receive money regardless of whether tenants inhabit a home or not. In addition, they get an income without having to wait for long periods.
Lambeth's own Streatham has been something of a rising star recently as more Londoners are heading south. Many are looking for more value for their money. The outstanding commuter links naturally entice sharers and young professional couples. As the demographic here changes, so do the restaurants and cafes. These establishments are making homes near the High Road more desirable.
The best streets
In terms of which streets are the most ideal to live on, it depends on the station you want to be near. Gleneldon Road, close to Streatham station, is a good suggestion. So is Drewstead Road because it is near Streatham Hill. Both are home to spectacular, alluring Victorian houses. Many have been divided into flats.
You can expect to pay around £1,400 if you are after a two-bedroom flat in Streatham. If you are looking for superior value, head further south towards the borders of Norbury. Here, you can find two-bedroom purpose flats that will set you back £1,250 to £1,300 a month.
The culture
Streatham has its fair share of culture as well. On the High Road, there is the Odeon cinema. Another hotspot would be the Highway Jazz and Live Music Club. Furthermore, the area is home to the White Lion. This has everything from exhibitions and film screenings to quizzes and comedy. October's annual Streatham Festival also brings art, dance, film, theatre, and music to numerous venues.
At Finefair, we aid our clients with all of their property requirements. We do this no matter how complex things are. Because of our commitment, people consider us the top business working in guaranteed rent Lambeth has.
Contact us today if you would like to work with our team. You can also watch a helpful video on how guaranteed rent works on our website. Just follow this link.