When they require guaranteed rent Harrow property owners make our team their first and only choice. There are several advantages to being part of a scheme like this. For example, we concentrate on obtaining the best rent for you. In addition, even if there aren't any tenants in the property, you still get a monthly payment.
A new JV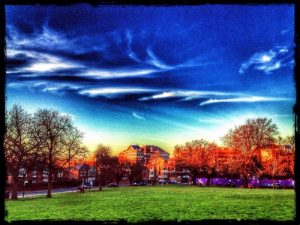 It was recently revealed that the cabinet for the London Borough of Harrow was set to approve a joint venture. The JV involves the development of three major sites inside the Borough. Moreover, they had to green light a procurement procedure to locate a development partner.
The JV's name is the Harrow Strategic Development Partnership. It is going to take ownership of three essential sites that the council currently owns. They are the Byron Quarter, Peel Road, and Poet's Corner.
The council will have ownership over half of the project. The JV could last for 35 years. There is a good chance that the deal will end up structured as a limited liability partnership too. To cover set-up costs, Harrow has a fund worth £1.7m.
Reports
There was a report from Harrow Council's corporate director as well. It states that the options here provide the finest chance of development and regeneration. This is on a scale that is consistent with the council's objectives and ambitions. It allows the wider social and economical benefits Harrow Council needs. Something else the report states is that a joint venture has more flexibility. Therefore, it can respond to shifts in the market.
At Finefair, we make sure that our guaranteed rent scheme is also convenient for clients. We shall take care of everything for you. This includes seeing to tenants and handling the council tax. This lets you continue as normal, a great advantage for anyone with a busy schedule.
If there is anything you would like to ask us about the best guaranteed rent Harrow can offer, you are welcome to contact us anytime. We are happy to speak about the schemes and the advantages they offer. We even also new people who sign up a free iPhone worth £750.