As a landlord, you may be concerned about facing difficulties. This can include those such as tenants being unable to pay the rent on time. Or, it might be that your properties are left unoccupied for a period of time while your letting agents search for new tenants. If you're worried about matter such as these, our guaranteed rent in Maryland could be the answer you have been searching for.
Why wouldn't you want guarangeed rent Maryland trusts?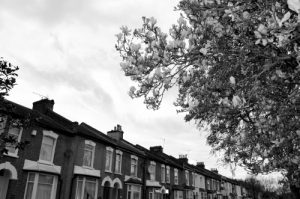 When you take part, we essentially become your tenant. We will pay you a reliable and regular sum every single month, even through void periods. There's no hassle, no doubt about when the money will arrive. Plus, there's no worries when you are participating in this scheme.
Whether your property is located in this area of East London or at another location in the capital, we have a scheme for you. Even if your properties are in a completely different part of the UK, we can still help you. We are the only property company to open up the guaranteed rent scheme to all landlords and investors. We do this regardless of the age, type, size or location of their property within the UK. There are schemes available for any period of time up to ten years. As such, we are the most flexible and versatile option for you.
Enjoy our popular services
Not only does the scheme give you financial security on a long or short term basis; it also involves management of paperwork and tenants. So, you will have less to worry about and more time.
If you wish to find out more about guaranteed rent in Maryland, North Woolwich, Upton Park, Mills Meads, or any other part of the capital, please don't hesitate to contact us. We will be happy to inform you further about this unique scheme.