Here at Finefair, we understand that letting a London investment property can be an unpredictable and often stressful business. That's why the services we provide have been designed to ease the pressure on landlords. Our work enables them to successfully let their properties with minimal hassle. From finding the right tenants to managing your property, we can do it all to the highest standard of efficiency and professionalism. This includes schemes for guaranteed rent in Hanwell and other areas of London.
So many reasons to work with us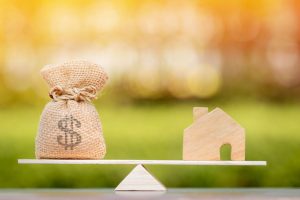 Our most popular service is our guaranteed rent scheme. This ensures financial security and certainty for the future to all types of landlords throughout the UK. It involves us paying a guaranteed monthly sum to your bank account. This happens regardless of the status of your property and whether or not it is currently occupied. There are so many advantages to enjoy from this scheme. Consequently, a huge number of our clients choose to take advantage of this great offer.
Our establishment will pay you guaranteed rent for a time period of your choosing. Plus, we will also take great care of your properties for you throughout the whole term. Monthly inspections ensure that everything remains in top condition. Our team can provide you with detailed reports so you will always be kept up to speed with everything that's going on with your properties.
With no commission or management fees, our leasing service is completely free, and we will pay you the highest available guaranteed rent. With so many fantastic benefits to this scheme, why wait any longer to get in touch with us?
Don't delay and turn to Finefair
Reach out to Finafair and we can tell you all about our services for guaranteed rent in Hanwell. We can also help if you require our support in any other part of London such as Brent or Ealing.