If you're thinking of taking part in a scheme for guaranteed rent in Hainault, make Finefair your first stop. You can also call on us if you need help in any other area of London such as Little Heath, Woodford Green, Church End, or Ilford. We're the leading guaranteed rent company in the capital. Our team can provide you with an excellent service for your property every time, regardless of your individual needs.
A fantastic service you can benefit from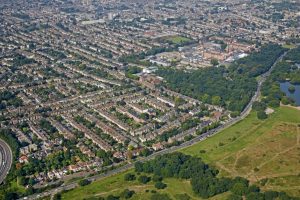 With so many different companies offering this service, you may be wondering why you should choose Finefair. To begin with, we are the only property company to offer guaranteed rent on literally any rental property, anywhere in the UK. This means that you can always rely on us for a great solution to your needs. Secondly, our payments are quick and convenient, beginning within just 24 hours of you signing up with us. Thirdly, as we don't charge any management fees, it is in our interest to achieve the highest possible guaranteed rent for you. These are just some of the reasons why we stand out from the rest.
We're constantly moving with the ever-changing world of property. Our team truly understands the needs of modern landlords. This is why we have come up with the most flexible, easy and effective guaranteed rent schemes around. We aim to provide the highest standards of help to all clients.
Turn to Finefair now
With our work, you can receive a regular, reliable monthly payment all year round, straight into your account. This happens with no questions asked and no breaks. If you like the idea of this, call us today to enquire about our guaranteed rent in Hainault. It has never been easier to guarantee your rent than when you are working with our experienced team.