Every landlord knows the stress that can result from a property being empty in-between tenancies. It's also bad when you have tenants who are unable to pay their rent on time each month. Schemes for guaranteed rent in Church End and beyond can remove these worries. You will instead be able to have complete confidence knowing that the money will be paid on time each month for as long as you need. For a no-hassle scheme that will make your life as a landlord much easier, look no further than Finefair.
A renowned property company
We have over a decade of experience in the London property business. Our establishment can provide you with outstanding guaranteed rent in Church End, Clayhall, Cranbrook and all other parts of the capital and beyond. In fact, we can guarantee to pay rent on any property in the UK. We are the only property company to take on any property of any type or size, anywhere in the country.
Taking care of all your property needs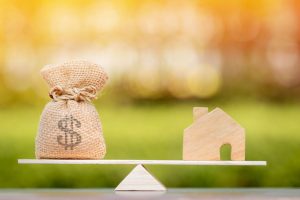 When you choose us to provide your guaranteed rent, we will also effectively manage your property. We can handle all those time-consuming tasks such as answering tenants' enquiries, inspecting the property and showing new tenants around the property. We are an extremely versatile company with extensive experience as lettings agents and property managers. This enables us to provide a well-rounded and comprehensive guaranteed rent scheme for each and every one of our clients.
Reach out to Finefair today
If you want to get your rent paid all year round, with no worries, no breaks and no stress, you're in the right place. Please get in touch with us now and see how we can help. Our schemes are open to any type of landlord and we regularly work with all types of clients.