Do your tenants give you more hassle than profit? Are you sick of worrying about whether your next rent payments will arrive on time? Are you concerned about how you're going to cover the mortgage if your tenants are unable to pay their rent? If any of these situations apply to you, then you should consider working with Finefair. We offer outstanding guaranteed rent in Cranbrook along with all other areas of London. This involves us paying your rent, with no breaks or missed payments, for any period of up to ten years.
Start enjoying guaranteed rent in Cranbrook with our team
When you take part in the scheme, we essentially become your tenant. We will continue to pay the rent throughout the entire term all year round. We do this even if the property is currently unoccupied. Not only this, but we will also arrange viewings, inspect the property on a regular basis and handle matters such as council tax. This will save you time and stress in the process.
Work with the best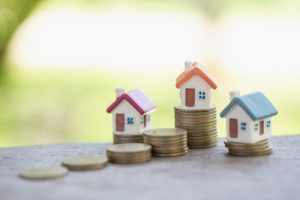 Whether you need guaranteed rent in Cranbrook, Fairlop, Fullwell Cross or any other area of London, it's no problem for us. We regularly work with landlords and investors throughout the entire capital and beyond. In fact, we are the only property firm who will guarantee the rent on any property within the UK. So, whether your investments lie within Greater London or in a different part of the country entirely, we have you covered.
If you're interested in guaranteed rent in Cranbrook and would like more information on what we can do for you, don't hesitate to contact our team today. You will be able to learn more about this great offer and our other areas of work. We promise that we will always achieve the highest guaranteed rent for you with absolutely no unexpected fees.