As a landlord, you are probably familiar with guaranteed rent in Fairlop or other London boroughs. These aim to give you a greater level of security and decrease the risk of the lettings process. At Finefair, our guaranteed rent is different. We achieve the highest guaranteed rent for all investors, and don't charge any commission or management fees. Furthermore, we provide a complete property management service, and open our offer up to any landlord. We do this regardless of the type of property they own or where it is located in the country. Whether your investments are only in London, or in a completely different part of the UK, we have a solution to offer you.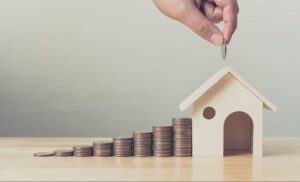 We are the number one company for guaranteed rent in Fairlop. This is as well as every other area of London including Gants Hill and Fullwell Cross, to name just a few. There are many companies offering to guarantee your rent but we truly stand out from the rest.
Looking for the best guaranteed rent in Fairlop?
We understand the needs of modern landlords and know how busy your occupation can be. That's why we aim to save you valuable time. Our experts will deal with all appointments, paperwork, viewings, and references. This is in addition to all the other necessary jobs that come along with property lettings. You can be confident your property is in very good hands when our highly experienced team are handling everything.
Speak to our team now
We pride ourselves on our accessible, convenient and effective guaranteed rent in Fairlop. Our establishment has provided many, many investors with the answers they need throughout our decade in the business. If you'd like to get involved and have your rent paid for a period of your choosing with no hassle and no worries, give us a call now to learn more.