Letting a property is a great way to make money, particularly in London where properties are in high demand. However, it is also a big commitment. There are various problems that can arise for landlords. Many of these are to do with finances. Some property owners may find that they are left without tenants at various periods of time. Or, they may face setbacks such as tenants losing their jobs and being unable to pay the rent. If you wish to protect yourself against eventualities such as these, you should consider Finefair's offer for guaranteed rent in Goodmayes. This can help ensure that you always receive the money you are owed.
A valuable service to choose
This scheme entails us paying your rent for an agreed period of time, with absolutely no breaks or gaps. This is as well as managing the property and taking care of it throughout the entire duration. We'll even manage, inspect and handle the property for you. So, you'll have absolutely no stress and no worries – just a well-managed portfolio that's in good hands with our dedicated team.
Wherever you need help, we'll support you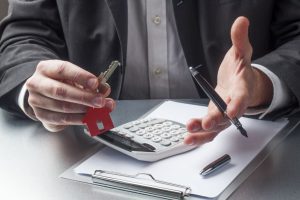 This scheme is our most popular, and it is one that all kinds of landlords and investors throughout the country use. We don't only cover the London borough of Redbridge. The availability of our services includes areas such as Ilford, Seven Kings, Woodford and Hainault. Furthermore, we can guarantee your rent on any property in the UK. That includes even the smallest properties, HMOs and blocks, or multiple properties in different locations.
We are the one and only company to offer this service to every single landlord no matter what kind of property they have. This makes us unique amongst London property firms. Call now to find out why we are so different when it comes to guaranteed rent in Goodmayes. We look forward to hearing from you.