When you need any type of property service in London and beyond, make sure that Finefair is your first stop. This includes guaranteed rent in Seven Kings, Snaresbrook, South Woodford and every other part of London. People across the UK know us for providing a top quality service to all types of landlords and investors. We are the leading provider of guaranteed rent in London. You will not find a greater level of security, flexibility, and higher rent rates with any other property company in the capital.
Why people love Finefair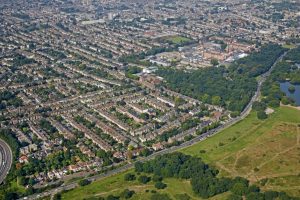 We're the only property company to offer guaranteed rent schemes for all landlords and investors. Whatever type of property you own, however big or small it is, however many investments you have, wherever they are located in the country, we can offer a scheme that suits you. The length of the scheme is completely up to you too. We can pay your rent for any time period from six months to ten years, with no breaks. Imagine the freedom and peace of mind you will enjoy. You'll get to know that the rent money will keep coming in even when you don't currently have any tenants.
Another reason why we stand out from other companies offering guaranteed rent in Seven Kings is the fact that we will achieve the best possible rent for you when leasing your property. We don't charge you any commission or management fees. So, it is in our best interest to achieve the highest rent for you. We strive to provide this for each and every client we work with.
Reach out for leading guaranteed rent in Seven Kings
If you wish to get your rent payments in a reliable and timely manner every month, contact us at Finefair today. You'll be able to offload the responsibilities of management to an experienced team and enjoy our renowned work. So, what are you waiting for?