Guaranteed rent in the City of London gives you the opportunity to let your property without any of the accompanying worry and hassle. As a landlord, you may be concerned that your tenants won't pay the rent on time every month. Or, you might worry that your property will be left vacant, thus leaving you without an income from your investment. When you take part in a Finefair guaranteed rent scheme, you will have no concerns about these issues. We can guarantee to pay your rent each and every month. So, you will know exactly when the money will arrive in your account.
The best choice for guaranteed rent in the City of London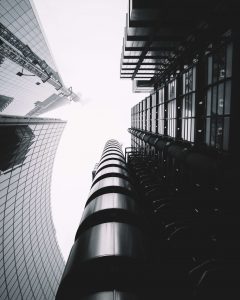 We are the only company who can guarantee the rent on literally any kind of property throughout the entire country. So, whether your property is located in a London borough such as Havering or Hackney, or is in a different part of the UK entirely, our service covers it. Any area, any size, any type, any age – no matter what the nature of your property, you can enjoy the advantages of guaranteed rent.
Alongside the rent, we are able to provide a complete one-stop management service. Consequently, you will have complete confidence that everything is being well looked after. This is the case even if you are out of the country or located in a different part of the UK. Your investments are valuable so you want to be certain that you're getting a management service. It must be completely professional as well as offering good value for money. This is just what you will get from us.
Work with Finefair for a leading service
Whether you want to get guaranteed rent in the City of London for six months, or an entire decade, we can help. We will have a scheme that is ideal for your needs. You will never need to worry about delayed rent or void periods again when you are working with us. So, reach out to Fniefair now and speak to our team.