Finefair is the finest guaranteed rent company City of London has to offer. There are several reasons why we have become such a success. Among them would be the fact that we constantly set out to establish and meet the industry's highest standards. In addition, we can provide a full package of services to take care of everything.
Do you need maintenance?
For one thing, we supply each client with 24-hour maintenance. We remain on call at all hours so we can help whenever there is an issue, especially if there is an emergency.
As long as you are with us, you won't have to go out of your way to locate an expert to do any necessary repairs. The service our company provides is always top quality. This is because we see to it that the correct people are the ones handling the repair jobs. We also make it a point to monitor every property so that they remain in good condition.
There is no commission charge
Another fact about us is that we charge 0% commission on our guaranteed rent services. What you end up with is superb value for your money instead. You don't have to worry about receiving a terrible service either. Despite the lack of charge, we do keep things reliable and professional at all times. We will even tailor the experience so that it suits your portfolio.
Even after so many years, our guaranteed rent schemes are the most popular with investors and landlords. Ensuring you get good money from your investments has never been simpler. No matter the property or its size, you can expect to have a hassle free renting experience. Let us know if you wish to do business with the leading guaranteed rent company City of London has.
Guaranteed rent makes financial sense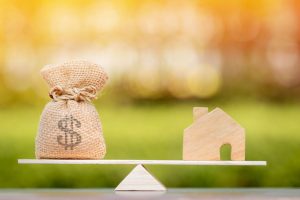 In addition, we can supply you with a set income for a term of your choice. It could be anywhere between a single year and one decade. This makes us one of the most flexible providers.
The schemes we have in place also make financial sense. As we said before, there is 0% commission. Instead, we work to obtain the optimum rent rate for our clients. Furthermore, regardless of whether there are tenants in your property or not, we will still make sure you receive the money.
Your payments will begin within days of your entry into the scheme. In other words, you will get to enjoy your income right away and not have to wait for it.
Work with the best guaranteed rent company in the City of London
As well as all these financial benefits, you will be able to enjoy a service that is convenient. Expect us to take care of all the details, including tenants and council tax. That means you don't need to use your time managing everything. If you do want to do this though, we can step in where you need us to. That is how flexible we are.
If you wish to work with the most talented guaranteed rent company City of London has, please let us know. You can contact us by phone or via email. The number is 0208 5540500 and our address is info@finefair.com.