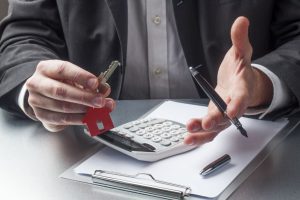 Do you own a rental property in London, or any other area of the UK? Are you short of time and need to hand over the management to a professional team? Or, are you simply tired of losing out on rent payments and want a new way of doing things? Then you may want to consider a guaranteed rent scheme. At Finefair we offer guaranteed rent in Chingford, Chingford Hatch, Chingford Mount, and all over the nation.
From the day we lease your property, we will pay you a guaranteed monthly rent payment, with no hassle. We will even manage your property, deal with tenants, and inspect the premises regularly. In fact, we can take care of everything to the highest standards of care and professionalism. This will leave you in no doubt you're working with one of the leading property companies in London.
Guaranteed rent Chingford loves to use
Guaranteed rent is an extremely popular choice with our clients due to the many advantages it offers them. Whether your property is vacant or occupied, you'll continue to get your money, with no breaks. Imagine the freedom and security of knowing you have a monthly payment coming, each and every month, no matter what. Our guaranteed rent in Chingford gives you that freedom while also saving you plenty of time and stress.
Discover top-notch property services with Finefair
We take on all types of property from blocks of flats to HMOs to studio apartments, to name just a few. To learn more about what we do, give us a call or send an email. We will inform you further about the various different property services we can provide for you, including regular guaranteed rent payments. We can also answer any questions you may have about our work. So, don't delay as we would love to hear from you.