Our guaranteed rent offer is the ideal solution for landlords who are concerned about rent payments. The way it works is simple: when you come on board with us, we will pay your rent every month rather than the tenant. This ensures that you continue to receive a regular, reliable amount each month even if your property is vacant or the tenants can't pay. We're the leading property company providing guaranteed rent in Chadwell. We also offer this in Church End, Clayhall, and the rest of London.
A top team offering premier services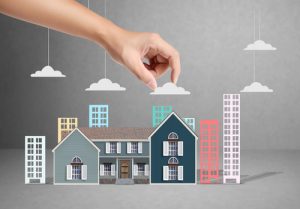 The reason we are a trusted name is because we always guarantee you the highest possible rent on your property. We don't charge management fees or commission so hidden costs will never surprise you. This scheme offers total security and certainty, allowing you to plan for the future.
Not only do we pay the rent, but we can also offer a complete management package. With this we will take care of every aspect of the process. This includes dealing with council tax as well as speaking to tenants about their problems and enquiries. In addition, we can arrange for repairs, and much more, saving you time and hassle. These are just some of the reasons why so many busy landlords and property investors choose to work with us. They know we offer the most comprehensive package of services around.
Ready to work with us for guaranteed rent in Chadwell?
We consider all properties suitable for guaranteed rent in Chadwell. So, whether you own a single small property, a block or estate, or multiple different kinds of properties in different areas of the city, get in touch with us. We can offer you a great guaranteed rent scheme to suit your circumstances. From six months up to ten years, our schemes are completely flexible and adaptable for your requirements.